B-Grip Strap free system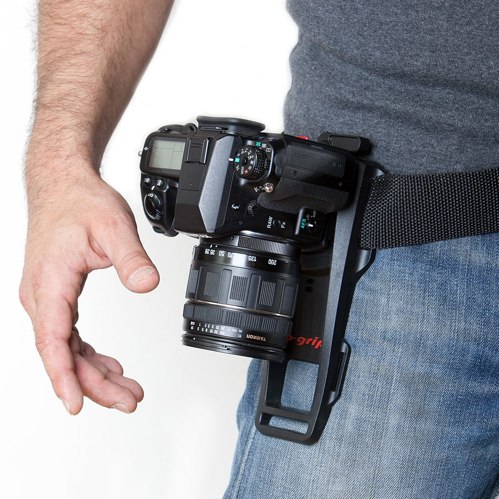 Go strap-free and hands-free with the innovative B-Grip camera holster system. Start off with the B-Grip Evo kit which includes a base plate, holster, and utility belt. With this trio, you can holster your camera on your hips when not in use. This frees up your hands without having to strain your neck and shoulders with a regular strap. The weight discharge system ensures that the camera's weight is distributed across the thigh and not just on the hips. With a rated load capacity of 8kg, it easily supports even a pro camera body with a 70-200 f/2.8 telephoto lens attached.

The B-Grip Hand Strap adds stability and support during shooting while still retaining the function of the baseplate. For hikers and backpackers, the B-Grip Travel Kit allows you to attach the holster onto a backpack strap instead of the utility belt and adds a rain cover for protection from the elements. Whether attached to a belt or a shoulder strap, the B-Grip system ensures that you'll be carrying your gear in comfort and safety while always having quick and easy access to the camera.