Photography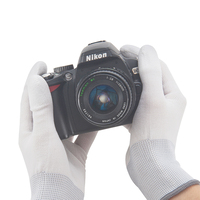 We stock a range Photgraphic Accessories for the enthusiast and pro photographer. Each of our brands is imported, making our range very different to what you would find in a camera store.
For example, we carry Powerex batteries, often shown to be the highest performing rechargeable batteries on the market.
We carry a unique range of Tripods, including 3 Legged Thing, the worlds fastest growing tripod brand. Check them out and you will soon see why.
We carry Speedlight Flashes and Triggers, offering a quality similar to that of your camera, and an unmatchable price.
We carry a great range of light stands and light modifiers to take your portraiture up a level.
We carry a unique range of camera and equipment bags to make carrying your gear that much easier.