Lighting and Studio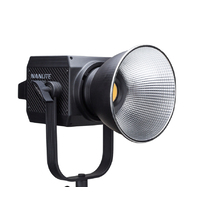 Lighting and Studio Equipment
We carry a selection of portable flashes and studio flash kits to cater to any project. We have a wide range of mains powered and battery powered flashes.

Studio flashes have the advantage of higher output power, modelling capability, and virtually instantaneous recycle time when compared to speedlights. Each of our lighting kits includes studio flashes, modelling lamps, light stands, PC sync cables, a padded carry bag, and light modifiers, such as umbrellas, and softboxes.

Continuous lights, including fluorescent and LED lights, are versatile for both photo and video use. Florescent lights are great value for money, but do not transport well, whereas LED lights are great for location and are very durable. We have the wide range of LED video lights, ranging from small on-camera lights to massive panels and focusable fresnels typically used by television stations and movie houses.