Muslin Photography Backdrops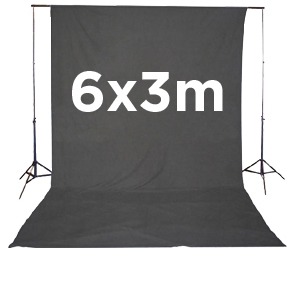 Muslin is the preferred type of cloth for seamless studio backgrounds as it is fairly inexpensive, holds color prints and texture well, and can last a long time even with frequent use. A muslin backdrop can have a solid color for a serious portrait or product shoot, or have a graphic print for bolder, brighter background images. It is light and easy enough to carry for use even on location shoots.

Our basic backdrop comes in black or white and can be bought standalone or in a starter package that includes a carrying case, two stands, and a telescopic crossbar. We also carry chromakey blue and green backdrops that are commonly used in television and video production to enable blue screen and green screen effects.