Jinbei products are distributed exclusively by PROtog. We have dealers in each state of Australia. Over 200 Jinbei products and spare parts are stocked in Melbourne.

We strongly advise against buying from grey importers. Buying grey imported products may offer you a slightly cheaper price on face value, but unfortunately, that comes with a hidden cost - grey imports are not covered by the two year Australian warranty. If anything goes wrong there are no guarantees that you'll even be able to get your gear repaired, as grey importers are unable to access spare parts or skilled technicians. In our experience, the item will be shipped back to China. Current known grey importers are Photo Shop Studio, Fotogenic, Photo Equipment Store, and Hypop.
We are proud to offer a two-year warranty on official Jinbei Australia lighting equipment. When you buy from us or one of our authorised resellers you are fully covered should the unfortunate need arise.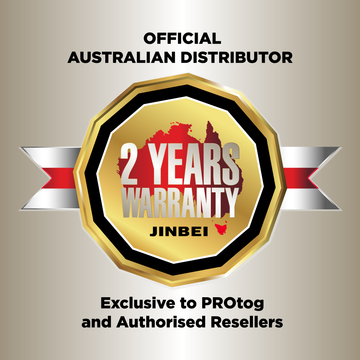 Our current Jinbei resellers are listed below -