Lishuai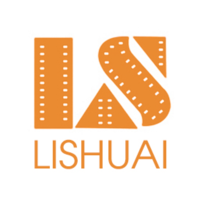 Lishuai are best known for their Edgelight and Victorsoft LED light panels
Lishuai have been manufacturing LED lights since 2005. The first range of Lishuai lights we introduced to the Australian market were the innovative Edgelights. Ultra thin and emitting beautiful soft and even lighting, the Edgelights changed the way many people use portable lighting systems. In an ultra-thin form factor and high-quality robust housing, the Edgelights are revolutionary in their design. Bringing the technology from videography into the realm of the stills photographer, the Lishuai Edgelight panels were a true game changer.
Instead of forward-facing LEDs like in a conventional panel, the Edgelight's LEDs are mounted around the outer edge, aimed inward at layers of diffusion material. Instead of a direct beam, the Edgelight's bounced light approach produces a soft, even glow with no hotspots. It's perfect for filling in shadows, or using as a glamour light - all of this within an elegant form factor. The internally bounced light is easier on the eyes - your subject can look directly toward the light with no discomfort.
The Edgelights are fully dimmable, with no change in color temperature, from 10-100%. Some of the Edgelight range are also dual coloured allowing you to adjust the color temperature from amber tungsten 3200k to white daylight 5600k. A back-lit LCD indicator shows light level, colour temperature and battery life status.
Lishuai continue to innovate, in 2016 they released a range of forward facing LED's which also retain some of the softness of the Edgelights, but also having higher output and longer light throw for use in larger areas. The Lishuai P1380 was the first of these new LED lights, and the Victorsoft range of high output forward facing LED light models were released in mid 2017.